Spider diagrams (and similar diagrams)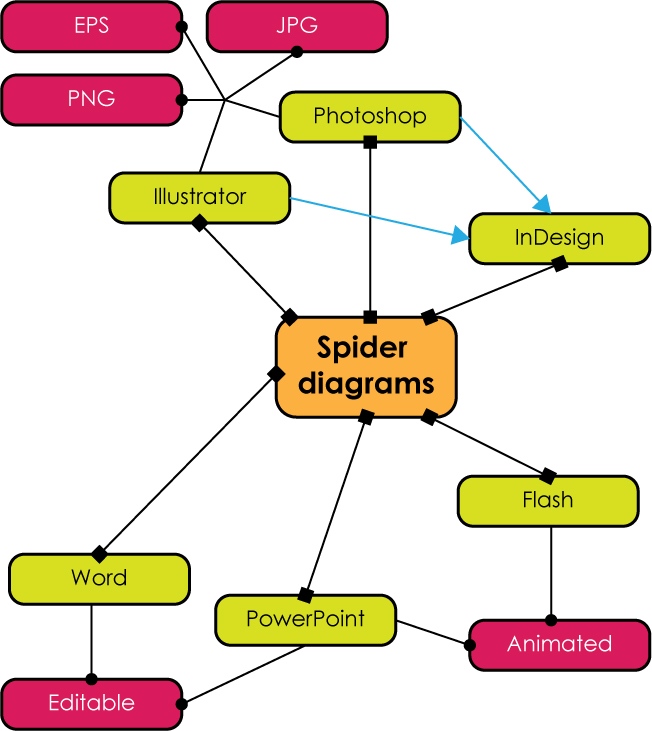 We can create spider diagrams in various formats, depending on your requirements. Illustrator and Photoshop diagrams can be placed into InDesign documents for print or web delivery, and/or they can be converted to JPG and PNG for use in Word and PowerPoint documents, or converted to SWF for use in electronic activities. They can also be created in Flash to be animated or interactive. They can be created directly in Word or PowerPoint, so that they are editable and (for PowerPoint) animated.
We can create them to fit within existing designs or create new designs for them.
We can also create other similar diagrams, such as flow charts and organisational charts.
If you have any diagram requirements, please contact us for a quote, as we can provide competitive pricing, as well as fast turnarounds and volume discounts.